Trust Lawyers Serving Clients Across Murrieta, Temecula & Menifee, CA
I was named as Trustee of a Trust; does everything happen automatically?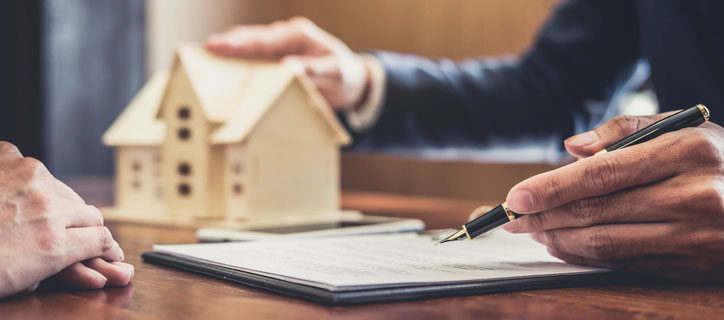 Unfortunately, nothing is automatic, even if your friend, relative, or loved one created a Trust. There are some things that need to be done to put you in charge as Trustee. Also, even though the probate court is not directly in charge of the administration of the Trust, there are requirements in the California Probate Code that you must follow to do your job as Trustee correctly. Further, when you accept your duty as Trustee, you took on what the law calls a "fiduciary duty." A fiduciary duty is legalese for "if you mess up you can get sued personally for the failure to perform properly." When you need the assistance of experienced trust attorneys in the Murrieta, Temecula, Poway and Menifee, CA areas, contact the team at Ashcraft Firm.
Do I have to have an attorney help me with trust administration?
You are asking a lawyer this question, so I cannot claim to be unbiased. You are not strictly required to use an attorney to help you through the process of administering the trust. However, there are many reasons you might want to consult an attorney about helping you perform your duties as Trustee:
(1) Fiduciary Duty
We already mentioned the fiduciary duty (which means that you can be sued if you do not perform your duties as a Trustee properly)
(2) Time is money
What I mean by this is that learning the process may take you time and often waiting even a few months can cost the estate big time. Let's take, for instance, a home with a mortgage. If there is a home held in the trust and you are required to sell the property in order to split up the assets of the trust, you may waste a lot of time because you did not communicate your role in the sale of the home properly. If you are forced to pay more property tax and mortgage payments that you wouldn't have had to pay because you did not know what you were doing, you may have violated your duty to protect the assets of the Trust.
(3) Probate Code Requirements
There are requirements of the Probate Code. For instance, you are required to send a specific notice to the beneficiaries of the trust when a portion of the trust becomes "irrevocable." Irrevocable means that a portion of the Trust becomes unchangeable. A Trust, or a portion of a Trust typically becomes irrevocable when someone dies. This means that you are required to send out a specific notice to the beneficiaries of the Trust when your loved one passes away. How are you supposed to know what is required of you by law? You could do a lot of research or you can consult an attorney. You don't know what you don't know and hopefully it is not to late then.
So, the short answer to do you have to hire an attorney to help you is no. However, many choose to get help because the cost of doing it wrong is possibly a lawsuit where your personal assets are at stake. Further, hiring an attorney costs you nothing because these are considered expenses of the estate and are paid by the estate.
How does a trust work after someone dies?
The process is basically this:
(1) You have to notify everyone that you are in charge.
Including beneficiaries of the Trust and heirs that did not receive anything (this part can become a bit of a sticky situation). Dear son of the Loved One, you are not getting anything. Sincerely, the Trustee. You must play your cards right to ensure that the heirs who are not receiving anything have as little opportunity as possible to fight the Trust.
(2) You take control of everything.
If the Trust was created properly and all of the assets were transferred into the name of the Trust, then your loved one did you a great service. You will not be forced to go through the court process known as probate. If your loved one did not transfer everything into the name of the Trust, probate may be required. Go here for more information on Probate. If you do not have to go through probate, then you must inform everyone that you are in charge. You must file documents with the County Recorders' Offices where your loved one held real property, you have to inform the custodians of all the financial accounts that you are now in charge.
(3) Close credit and satisfy bills.
You are responsible for reaching out to any known and potential creditors (this is usually done through the court) to collect on the assets of the Trust. If you do not do this properly a creditor may come back after you have already distributed everything and demand payment. You will be stuck trying to recollect the distributions you have already made.
(4) Taxes, taxes, taxes.
There are three possible tax returns due in any one year of an estate: the income tax statement for the loved one before they passed, the income tax statement for the Trust, and the tax statement for Estate Taxes. We work with qualified professionals to assure that your estate and trust accounting is done properly.
(5) Creating and funding sub-trusts.
This is one of the most foreign processes to a Trustee. Often the terms of the Trust will create sub-trusts for different beneficiaries. The Trustee must create those and transfer the correct assets to those trusts.
(6) Distribution.
A Trustee may pay preliminary as well as final distributions to satisfy beneficiaries. The Trustee should retain proof that all of this was done properly so there are no disputes later.
To learn more about our trust administration options, we welcome you to contact the team at The Ashcraft Firm. We are proud to serve individuals and families throughout the Murrieta, Temecula & Menifee, CA area.